Over the past year, the prices of Raspberry Pi 4 boards have skyrocketed to $200, $300 and even $400! If you don't already have one, you may want to look into alternatives. Such as used Lenovo, Dell and HP micro and nano PCs from eBay.
Currently, I'm using the ThinkCentre M73 (replaced broken link: ThinkCentre M73) and ThinkCentre M715q (check out the product reviews). Please read on if you can purchase a Raspberry Pi 4 for under $100.00 or already own one.
In January 2014, I tried my first Raspberry Pi (RPi) board. The Model B revision 2. Like other RPi board owners, when getting started, I realized there were a host of 3rd party accessories to choose from. About two years ago, I purchased my first and only Raspberry Pi 4. You can see it powering Zabbix and OpenMediaVault in my home lab.
From the power supply to the cooling case, I spent a lot of time researching and testing to ensure I didn't waste time replacing accessories to find the best ones. So in this post, I'll provide you with some tips on quality Raspberry Pi 4 accessories.
Disclosure: I only endorse things I've personally used or come highly recommended by trusted peers. As an Amazon Associate member, I may earn a small commission from qualifying purchases. However, there's no extra cost to you.
Raspberry Pi 4 Power Supply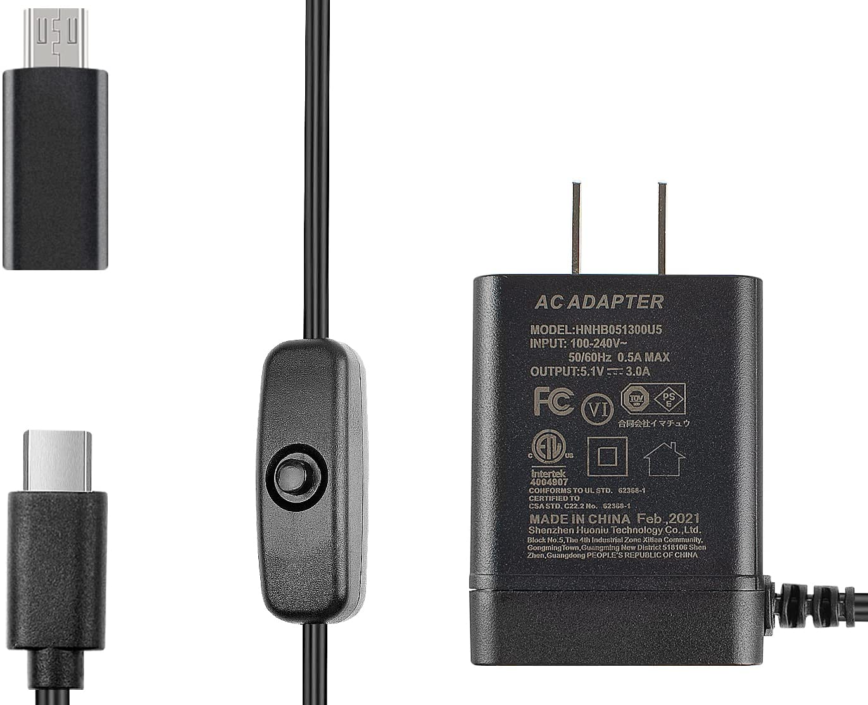 The Raspberry Pi is powered by a 5v USB type-c. The Raspberry Pi foundation recommends a 3A (3000mA) power supply. This is a safe suggestion because on forums and blogs; you'll notice that users with popular 2A power supplies often have issues with random resets and freezing. Don't fall for the popular cheap chargers, especially if lower than 3A.
Of course, how much current (mA) the Raspberry Pi 4 requires depends on what you plug into it. Also, note that many cheap power supplies deliver less amperage than advertised. To avoid frustration, my recommendation is to go with a minimum of a 3A power supply.
Recommended: Smraza 5.1V 3A Power Supply w/ On/Off Switch. (I've used this since December 2020)
Raspberry Pi 4 MicroSD Card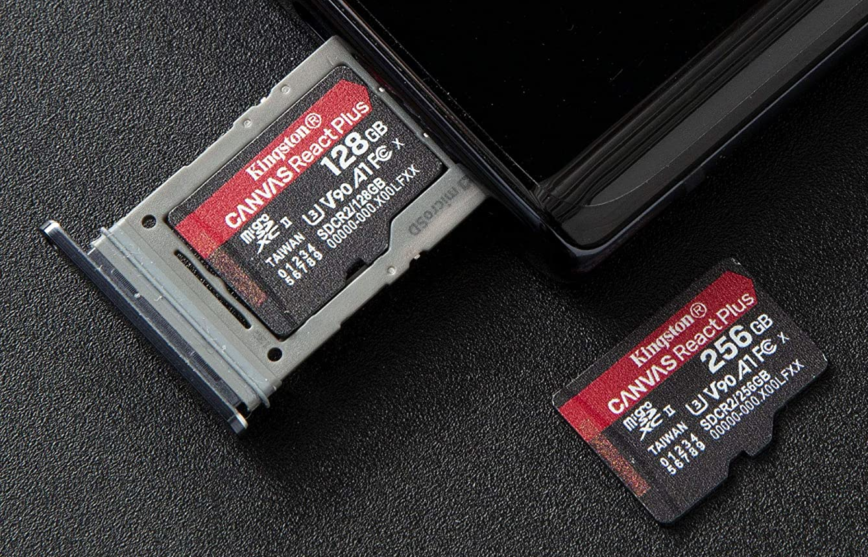 There are a lot of Raspberry starter kits being sold around the web and I've found that the vast majority of them include poor-quality MicroSD cards. If you are interested in performance, you'll want to go with at least a class 10 MicroSD card. However, if you are obsessed with performance, then at least a V60 speed class.
Keep in mind how you will be transferring data from your PC to the microSD; you may need a microSD card reader or adapter. If you plan on messing around with multiple Linux distros on your RPi, then make sure to have multiple cards so you can swap them without having to reformat. Lastly, a minimum of 16GB of storage is recommended.
Recommended for value: Samsung PRO Endurance 64GB 100MB/s (U1) + Adapter. (I've used this since December 2020)
Recommended for speed: Kingston 64GB microSD 285MB/s Read UHS-II, V90 + Adapter.
Raspberry Pi 4 Wireless Keyboard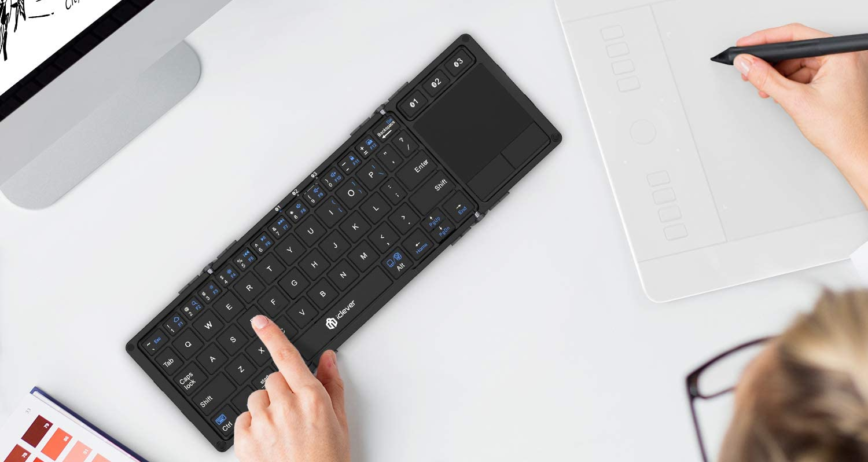 Chances are you already have a keyboard sitting around in your garage or a closet along with an old computer. If not, then invest in a wireless keyboard with a built-in touchpad. I like the Logitech Wireless Touch Keyboard K400. I've owned it since 2014 and recommend it as a good compromise between size and usability.
I used an old wired Microsoft keyboard for months before going wireless. If you prefer smaller wireless keyboards, check out Rii (let me know if this link is broken again). Choose wisely, everyone has very different preferences, and this will often be your most used accessory.
Recommended: Foldable Keyboard, iClever Bluetooth Keyboard with Touchpad Pocket-Sized.
Raspberry Pi 4 Case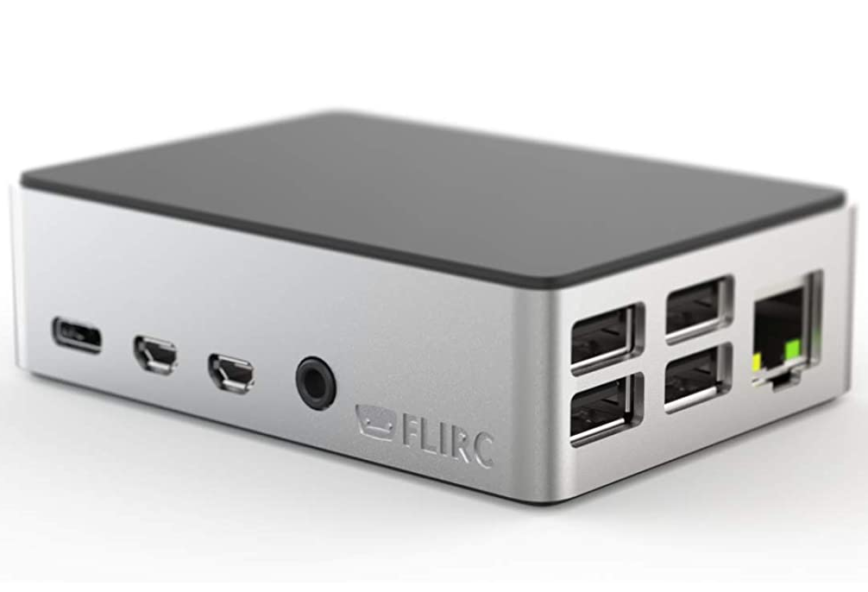 Most times, a case for the Raspberry Pi 4 is not necessary. If you need a case simply for aesthetics, any cheap case will do! However, suppose you require a case to reduce the RPi board's operating temperatures due to the installed location, CPU load, or ambient room temps. In that case, this case makes a noticeable difference in cooling without requiring – mostly gimmicky – cooling fans.
Recommended: Flirc Raspberry Pi 4 Case. (Owned since 2020)
Also, see My Ultimate Raspberry Pi 2, 3 and Zero Starter Kit!
Notice: I replaced broken product links in this article with Amazon links. Over time links will still point to products rather than to the broken and discontinued product pages, as has been the case with similar articles.