We want to share with you our product, Webpc – A personal cloud desktop that focuses on privacy and simplicity. It's a perfect use case if you want to test some code, run apps in a remote environment, or want to add an extra layer of security and privacy without spinning up a VM.
Webpc Advantages
Desktop in the cloud
Gbps speed
Access in your browser
Preconfigured encryption
No registration
How to use Webpc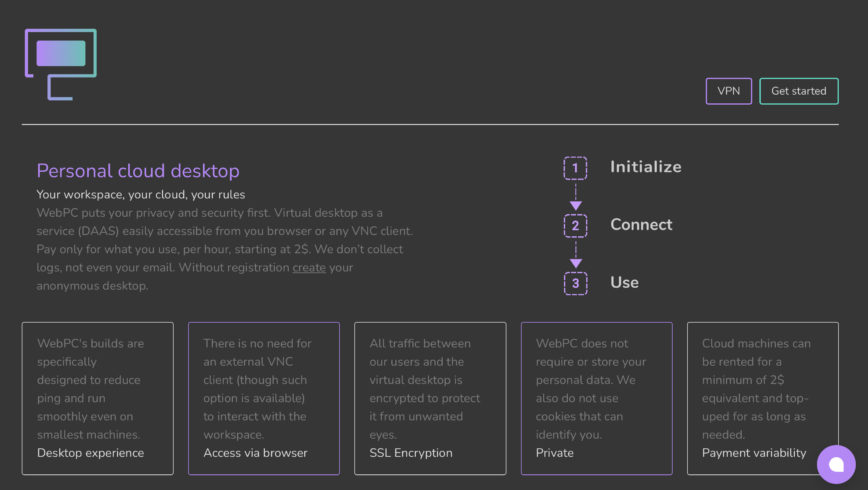 Click Get Started button.
Step 2 – choose Desktop (or VPN)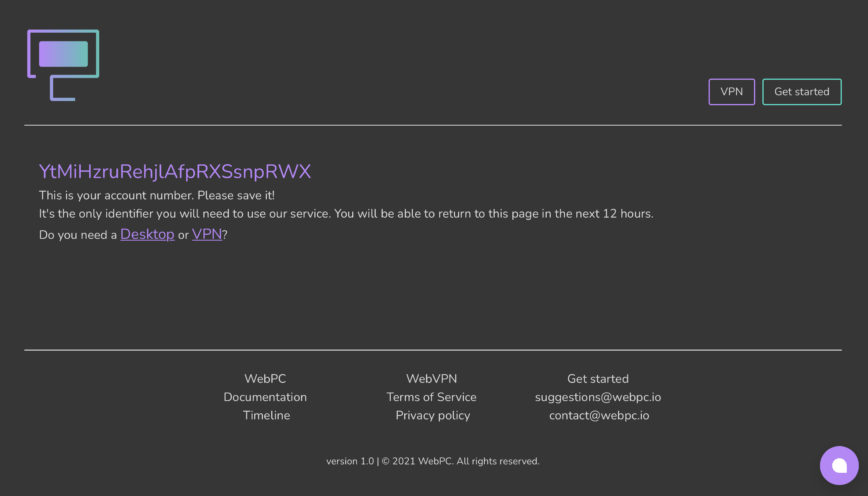 On this page, choose Desktop. We will discuss Desktop environments for this guide. Although, you can also get a VPN with us, where we support fully managed Wireguard and OpenVPN servers.
Once you choose Desktop, a small menu will pop up where you can select your configuration.
Step 3 – Choose your configuration.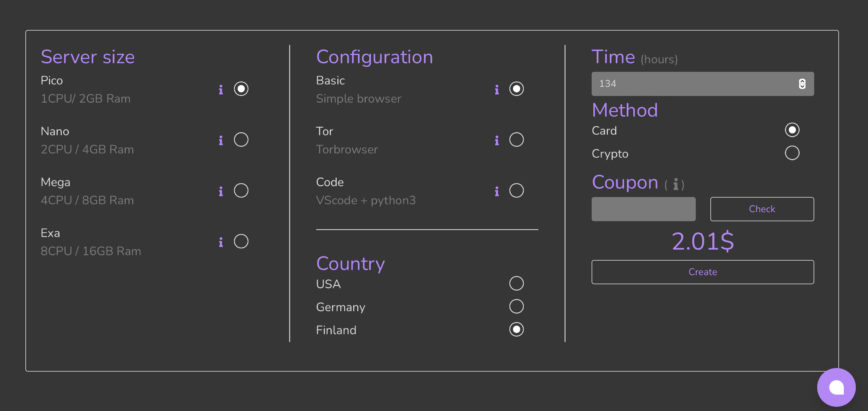 Although, if you choose a bigger machine or a different country like the USA, the price will increase. You are only paying per hour here and it's not some subscription where you have to unsubscribe to stop using it. It's much easier; you can create as many or as few machines as you want and choose the hours you need.
You can also choose to pay with your favorite crypto.
Step 4 – Pay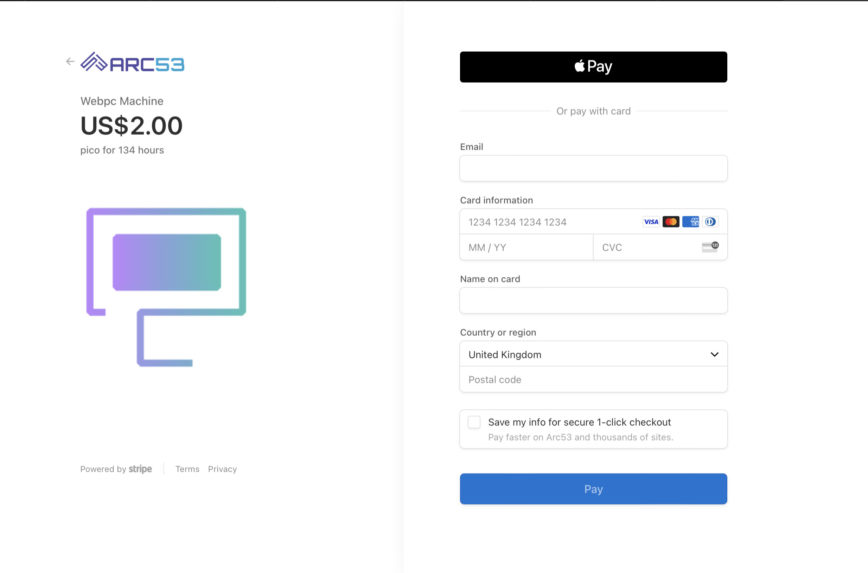 During your payment process, you need to enter your email, it's for Stripe to send you a receipt, and we will also send you an email with a link to your machine just in case. Once payment is complete, we will delete all data linking to your machine and payment invoice.
After finishing your payment, you will be redirected back to webpc to a page like this: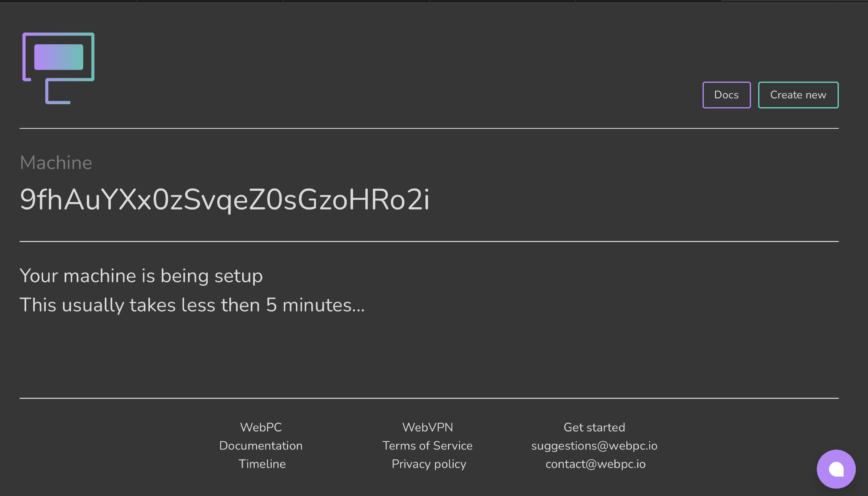 Now, please wait until the machine is set up and ready for you to use; the page will update automatically until it's ready.
Also, since we don't have a registration, make sure you copy that key in the middle or bookmark the page in your browser.
Step 5 – Connect
Once your machine is set up and ready, your screen will look like this: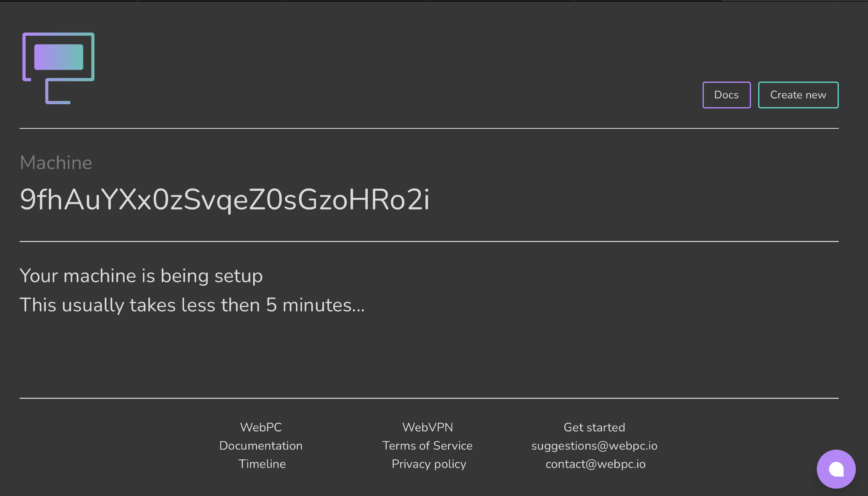 To connect, copy your password and click connect.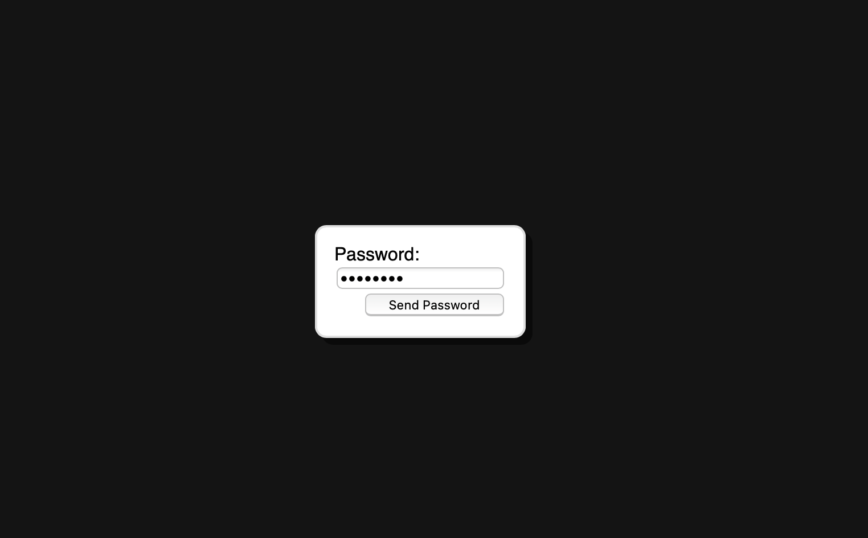 A small prompt will ask you for that password, and once you enter it, you are on your secure virtual desktop straight from your browser. Where you also have full root access.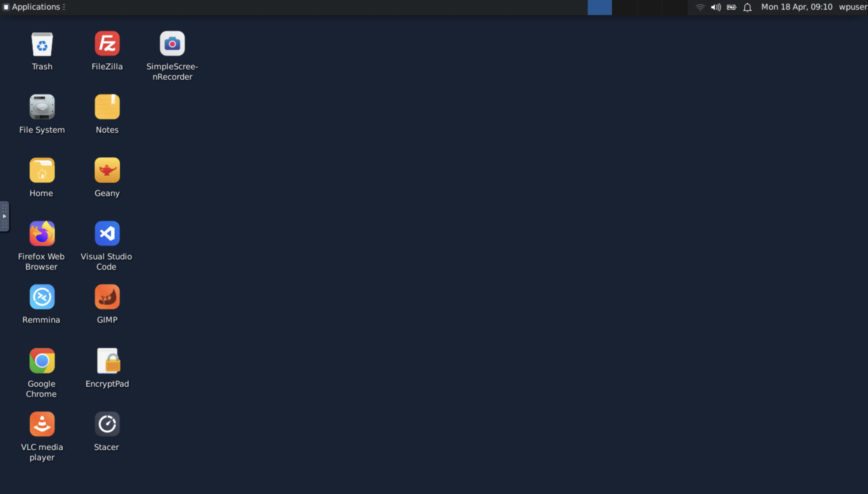 Done!
Conclusion
Webpc is perfectly accessible, you can use your browser to connect to a server or your favorite VNC client. Pay only for what you use per hour, starting at 2$.
We also have excellent live chat support to help you if you run into any problems, but please make sure you save your key.
For this amazing linuxblog.io community, we want to provide a 15% discount. It will be active for the next few months, so make sure you use it. Use hj15 during your checkout to claim it.
We want to hear your feedback and make our product better for you and more valuable, so if you provide your suggestions on what you wish to be pre-installed, that would be amazing!
Lastly, we will be providing a couple of free hours to linuxblog.io Patrons.