Guest post by Anand Akela, Director of Product Marketing, AppDynamics.
In an ever-increasing digital world, IT Operations teams are struggling to monitor their application landscapes and third-party dependencies. A major key in their toolbelts is an application performance monitoring (APM) solution, which can provide business and user context and correlation to their application performance.
Choosing the right APM tool, however, can be a daunting task. There are several solutions in the market all grasping for a slice of the market share and claiming they're the best tool for you. But are they?
Sometimes teams lean on unbiased third-party analysts, such as Gartner or Forrester, to help separate the marketing speak from the true product value. Gartner's annual APM Magic Quadrant plots different solutions by their ability to execute and their vision for the future. However, this research is lacking how any given tool is geared towards your specific use case or pain point. That's where Gartner's APM Critical Capabilities report comes in. This research is often paired with respective Magic Quadrant reports and is designed to be a deeper look at the product fit for individual use cases.
Gartner selected the following five use cases as being the major players for APM buyers:
Application Support

Application Development

IT Operations

Application Owner or LOB

DevOps Release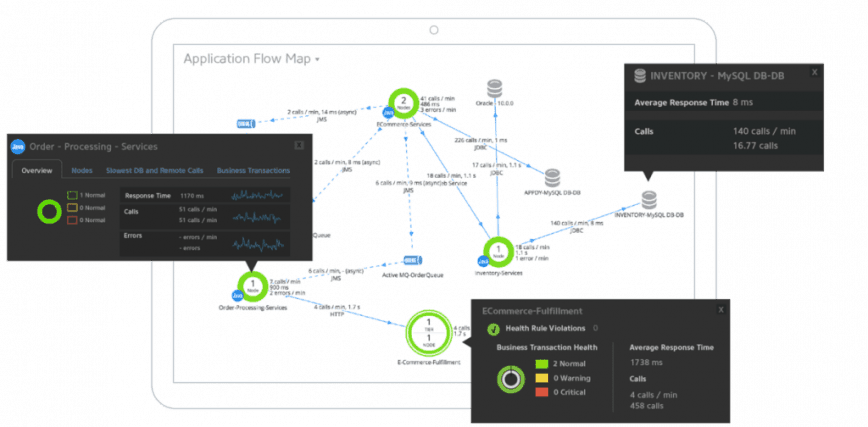 The 'Critical Capabilities' research report by Gartner Research Company provides a comprehensive and technical product analysis on #APM suites for critical APM capabilities across five different usage scenarios. Fifteen vendor products were chosen, evaluated and ranked for each capability, and scored on a five-point scale. The capabilities assessed for each use case included business analysis, service monitoring, anomaly detection, distributed profiling, application debugging, and workload planning
"Ok, so which APM tool is right for me?"
Well ultimately, that's your call. Coming from the vendor side, I realize anything I say will be strewed as biased, that's why I chose to point you to a third-party report by a respected analyst devoid of any prejudice.
That said, here's why I believe AppDynamics is the right APM solution for large, enterprise-grade complex applications.
Flexibility
Whether you're an on-premise, SaaS, private or public cloud company, AppDynamics has a flexible deployment model.
Scalability
Auto-discover and map your complex environment, while the tool self-learns and dynamically baselines performance irregularities at minimal overhead.
Unified Monitoring
Use one consistent UI and data platform to monitor your entire application infrastructure. Get rid of franken-monitoring.
Happy Customers
"AppDynamics replaced 5 tools we once used to try to troubleshoot application problems. Today, everyone goes to AppDynamics to quickly determine the root case of the issue." – Jason Briggs, PAYCHEX
"AppDynamics helps you quickly focus your efforts in the right areas to accelerate troubleshooting, and provides definitive reports and documentation that can be shared among IT operations and development team members." – Glenn Trattner, DIRECTV
"AppDynamics enables an innovative approach to how we monitor a modern application stack. Using appDynamics allows us to harvest the valuable business data that only application metrics could provide." – Eric Poon, NASDAQ