For enthusiasts, developers, and professionals who prefer the Linux operating system, choosing a Linux compatible laptop is a pivotal decision. Here are five Linux-compatible laptops that I evaluated in my recent quest for a new Linux laptop. Each evaluated across five key areas: Linux compatible, Performance, Battery Life, Build Quality and Design, and Price and Value – on a scale of 1 to 5 stars, helping you make an informed choice for your Linux needs.
Note: I am NOT affiliated in any way with any of these laptop manufacturers and receive no compensation for this review. To assist you in finding the items, software and tools related to these laptops, I have provided a collection of helpful links, including some affiliate links.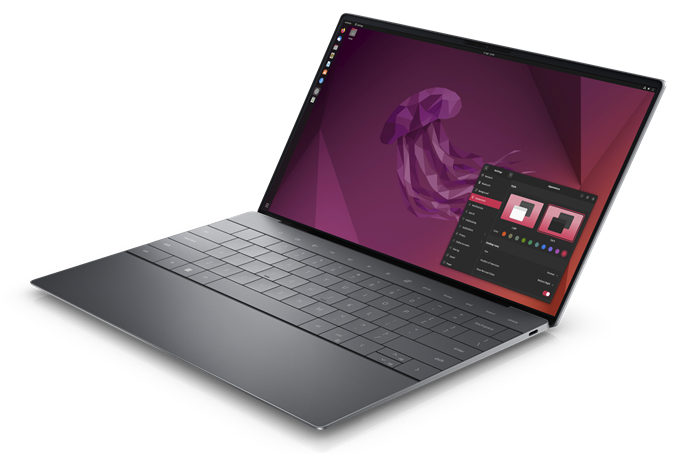 Linux compatible: ⭐️⭐️⭐️⭐️⭐️
Performance: ⭐️⭐️⭐️⭐️⭐️
Battery Life: ⭐️⭐️⭐️⭐️
Build Quality and Design: ⭐️⭐️⭐️⭐️⭐️
Price and Value: ⭐️⭐️⭐️⭐️
Overview: The Dell XPS 13 Plus Developer Edition is revered for its impeccable Linux support, thanks to being Ubuntu certified. It offers robust performance, a premium build, and a stunning display, ideal for both developers and everyday users.
The Dell XPS 13 Plus Developer Edition is a high-performance laptop tailored for Linux users, featuring advanced specifications. It comes with a powerful 13th Gen Intel i7-1360P processor, offering robust performance with 12 cores and 18 MB cache, up to 32GB LPDDR5 memory, and fast SSD options up to 2TB. The 13.4-inch display offers impressive visuals, with options for FHD+ and UHD+ resolutions. Its innovative design includes a zero-lattice keyboard and a haptic touchpad for a streamlined look and feel.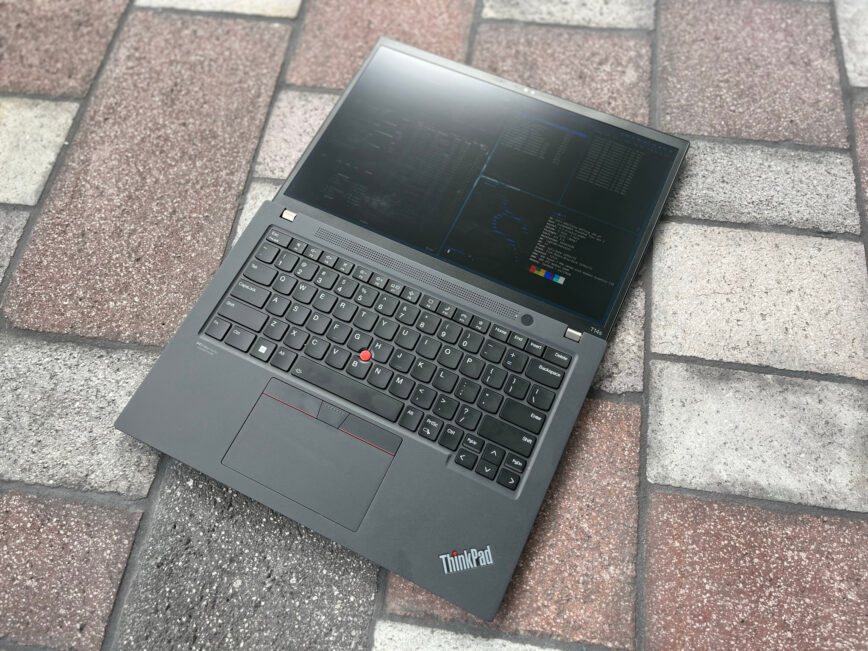 Linux compatible: ⭐️⭐️⭐️⭐️
Performance: ⭐️⭐️⭐️⭐️⭐️
Battery Life: ⭐️⭐️⭐️⭐️
Build Quality and Design: ⭐️⭐️⭐️⭐️⭐️
Price and Value: ⭐️⭐️⭐️⭐️⭐️
Overview: I purchased this laptop as an open-box item on eBay. The ThinkPad T14s Gen 3 AMD is a powerhouse, especially with its AMD Ryzen processors. Known for its legendary build quality and Linux compatibility, it's a top pick for professionals seeking a high-performance laptop. The fingerprint reader and Bluetooth can take extra work to get working seamlessly.
Here's an excerpt from my review: "The Lenovo ThinkPad T14s Gen 3 AMD stands as a formidable business laptop. Its robust build quality, combined with the lightweight yet durable materials, makes it a reliable choice for professionals on the go. The 1080p 16:10 aspect ratio display provides a visually pleasing and practical experience, and with 400 Nits max brightness, it survives in well-lit and outdoor environments. The keyboard and TrackPoint continue to uphold the ThinkPad legacy, offering comfort and precision for extensive typing and navigation tasks. The AMD Ryzen 7 6850U processor, coupled with Radeon 680M graphics, packs a punch in handling demanding tasks and multitasking, without compromising on battery life. The simple yet efficient cooling system and quiet fan operation further underscore the laptop's suitability for professional settings."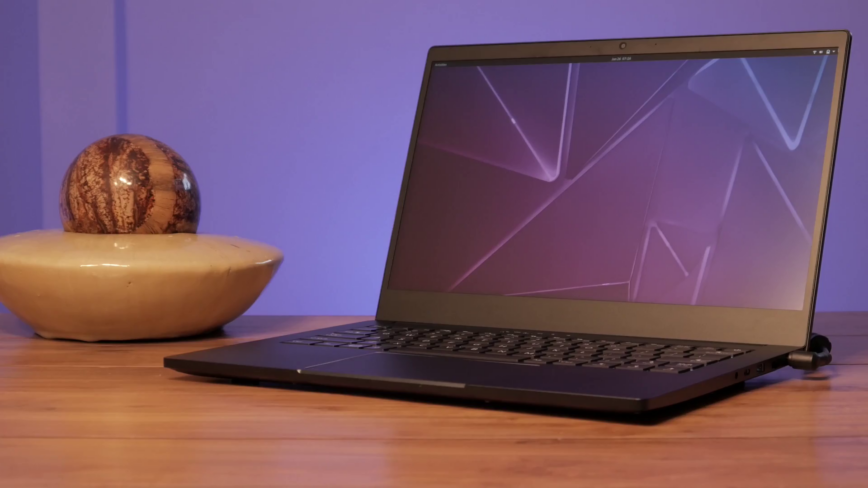 Linux compatible: ⭐️⭐️⭐️⭐️⭐️
Performance: ⭐️⭐️⭐️⭐️
Battery Life: ⭐️⭐️⭐️⭐️⭐️
Build Quality and Design: ⭐️⭐️⭐️⭐️
Price and Value: ⭐️⭐️⭐️⭐️
Overview: The Purism Librem 14 focuses on security and privacy, with hardware kill switches and PureOS. It's a go-to for those who prioritize these aspects in a Linux environment. As per the screen aspect ratio, it's 16:9. I wrote about this recently. This screen size results in less vertical screen space. Look at the empty black space below the screen where a 16:10 display could have easily used that real estate.
The Purism Librem 14 is powered by a 10th Gen Intel Core i7-10710U processor. It offers up to 64GB DDR4 memory and 2TB NVMe storage. The laptop's key highlight is its emphasis on privacy, with hardware kill switches for camera, microphone, and Wi-Fi/Bluetooth. It also features the PureBoot and Librem Key integration for secure booting. Its physical design is sleek, with a focus on portability. The Librem 14 is ideal for users prioritizing security, freedom, and high performance in a Linux environment.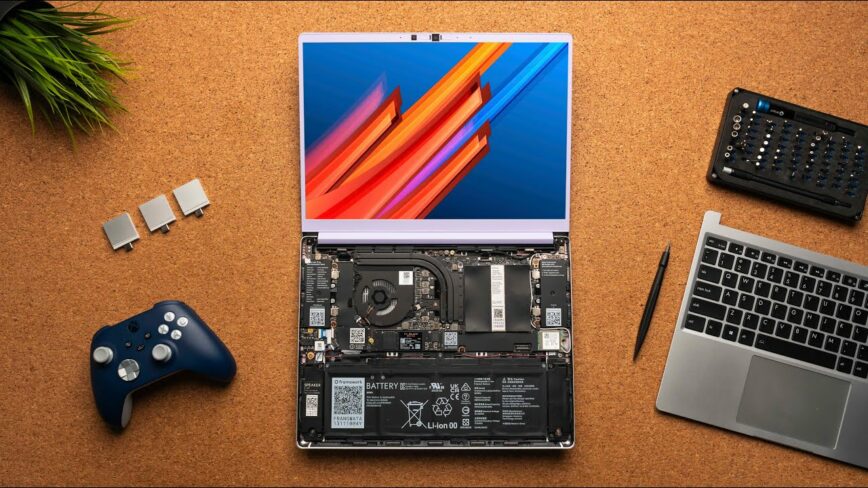 Linux compatible: ⭐️⭐️⭐️⭐️⭐️
Performance: ⭐️⭐️⭐️⭐️⭐️
Battery Life: ⭐️⭐️⭐️⭐️⭐️
Build Quality and Design: ⭐️⭐️⭐️⭐️
Price and Value: ⭐️⭐️⭐️⭐️
Overview: The Framework 13 AMD Ryzen laptop is a promising newcomer in the realm of Linux-compatible laptops. It stands out for its modular design, allowing users to upgrade and customize components easily. Its commitment to sustainability and right-to-repair principles, makes it a unique offering in the market. This laptop could be a great choice for those who value customization and future-proofing their technology.
This 13″ work laptop comes with a 3:2 aspect ratio display screen which is outstanding vertical real estate for work and productivity. The laptop needs a few more years for a full rating on build quality. That said, the unit I tested, seems like it should last a couple of years without major issues.

Linux compatible: ⭐️⭐️⭐️⭐️⭐️
Performance: ⭐️⭐️⭐️⭐️⭐️
Battery Life: ⭐️⭐️⭐️⭐️⭐️
Build Quality and Design: ⭐️⭐️⭐️⭐️
Price and Value: ⭐️⭐️⭐️⭐️
Overview: Designed for Linux enthusiasts, the System76 Lemur Pro offers excellent compatibility, superior battery life, and the choice of Pop!_OS or Ubuntu. It's perfect for those who want a laptop tailored for Linux.
The System76 Lemur Pro is a lightweight and portable Linux laptop, offering impressive specifications for a wide range of users. It's powered by up to a 13th Gen Intel Core i7-1355U processor. The laptop supports up to 56GB DDR5 RAM and offers dual M.2 SSD storage options, allowing up to 8TB of total storage. It features a 14.1-inch display, but again 16:9 aspect ratio, which leaves a lot of blank/unused space below the display. However, it also has multiple ports, including USB 3.2 and Thunderbolt 4. Additionally, it provides Wi-Fi 6E and Bluetooth 5.3 connectivity, making it a robust choice for performance and connectivity.
Summary of these Linux compatible laptops
It's essential to emphasize that the laptops listed here are not ranked in any order. Instead, each one represents a strong, all-around choice for different needs and preferences within the Linux community. From the versatile Lenovo ThinkPad T14s Gen 3 AMD (my pick!) to the innovative Framework 13 AMD Laptop, each model brings something unique to the table.
Whether it's the Dell XPS 13 Plus Developer Edition's Ubuntu certified integration with Linux, the System76 Lemur Pro's dedication to a Linux-first experience, or the Purism Librem 14's focus on security and privacy, these laptops have been selected for their comprehensive strengths and compatibility with Linux.
Conclusion
The choice of a laptop is about personal preference and specific use cases. As Linux continues to evolve and grow in popularity, the range of compatible hardware expands, offering more choices than ever before. The laptops highlighted here stand out in 2023 and 2024 for their performance, design, and Linux compatibility, making them excellent choices for anyone in the market for a Linux-compatible laptop.
Let's expand on this list and discuss further:
(Click on the comment/reply button below to join the discussion)
Which laptop from the list above would be your top choice?
Are there any other Linux-compatible laptops you're considering?
What features do you prioritize when selecting a Linux laptop?
How important is hardware customization to you in a Linux laptop?
Do you have a preference for any particular Linux distribution when choosing a laptop?
What's your experience with battery life in Linux laptops, and how does it influence your decision?
How do you balance performance and price in a Linux-compatible laptop?