In January 2014, CentOS announced it was officially joining Red Hat while staying independent from Red Hat Enterprise Linux (RHEL) under a new CentOS governing board.
However, in December 2020, Red Hat requisitioned that CentOS terminate the development of CentOS 8. They also announced that support would be shifting to a CentOS alternative rolling-release Linux distribution, midstream between the upstream development in Fedora and the downstream development for RHEL.
CentOS post-termination fallout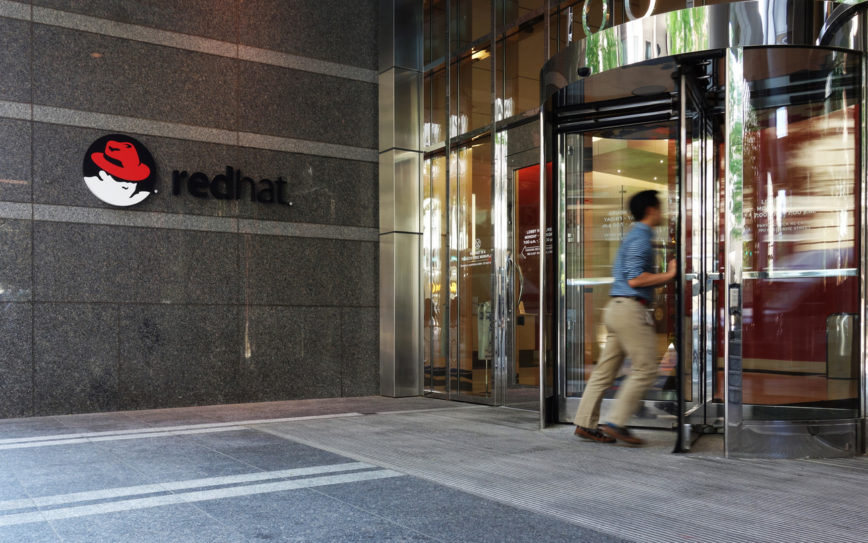 CentOS was and still is a very commonly used production-ready Linux server distribution. With Red Hat's move, CentOS departs from being an extremely stable, community-supported, and RHEL-compatible distro to an early rolling-release distro for RHEL, namely CentOS Stream.
As such, many users, including myself, are looking for CentOS alternatives. A CentOS alternative should offer long-term support, and of equal importance, it should be very stable.
In response to the termination of CentOS as we know it, CentOS founder, Gregory Kurtzer, created a successor to the original mission of CentOS, then shortly afterward, CloudLinux also announced a new CentOS clone. Moreover, there are additional alternatives.
CentOS Alternative Distributions
AlmaLinux is the latest RHEL clone created by CloudLinux. This distro is another free OS, with $1M in annual sponsorship from CloudLinux, which has promised to "support future RHEL releases by updating AlmaLinux." The expected release date is Q1, 2021.
Website: almalinux.org – Research: Github | Reddit
Pros: Led by Cloudlinux, whose distro is widely used by shared hosting providers. The popular cPanel & WHM supports installation on CentOS, RHEL, and CloudLinux OS. So if you run cPanel on CentOS, this may be of interest to you. cPanel recently made this statement: "We have made the commitment to support the RHEL fork by CloudLinux."
Cons: Not pioneers of free software. Hopefully, they will keep the promise on their homepage – "Always free, always open source." – and it does not devolve into a bunch of paid addons.
Oracle's Linux distro is available free of charge, and they've created a conversion script to switch your CentOS Linux server over to Oracle Linux.  Oracle Linux claims to be 100% compatible with existing applications on your CentOS server. This Linux distribution also closely follows the RHEL release cycle using the Unbreakable Enterprise Kernel (UEK) produced by Oracle.
Websites: oracle.com/linux/ | linux.oracle.com/switch/centos/ | Research: Github | Community
Pros: It's from Oracle, stable. Features a custom-built and rigorously-tested Linux kernel. Tight integration with Oracle's hardware and software products, including most database applications.
Cons: It's from Oracle. Many in the industry still feel that Oracle has been infamous for bait-and-switch tactics. (For example, Oracle's handling of Java.)
Springdale Linux is another Linux distribution based on Red Hat Enterprise Linux. This distribution is developed by the Institute for Advanced Study and Princeton University. This project was started long before ​CentOS, or other projects were available. The latest version is 8.3, which was launched on 20 November 2020.
Website: springdale.math.ias.edu | Migrate | Google Group
Pros: Version 8 is already released, a time-tested free RHEL clone, older than CentOS.
Cons: Limited support, small niche community.
ClearOS Linux is based on CentOS and Red Hat Enterprise Linux. Designed for use in small and medium enterprises. This is an open-source Linux distribution available for free to the community.
Website: clearos.com | Research: Github | Support forums
Pros: Can be managed via a web interface, the Marketplace.
Cons: Cloudy version 8 timeline, needs better documentation.
Amazon Linux 2 (AL2) is also a CentOS-based RHEL clone. The Amazon Linux 2 AMI is provided at no additional charge to Amazon EC2 users. As such, if you have CentOS servers on AWS, Amazon Linux 2 is worth checking out. AL2 offers long-term support and multiple virtual machine images for KVM, Microsoft Hyper-V, Oracle VM VirtualBox, and VMware ESXi virtualization platforms.
Website: aws.amazon.com/amazon-linux-2/ | Research: Github | Reddit
Pros: Better support and integration with AWS, can be run on-premises.
Cons: Good outlook/long-term support.
The official alternative to CentOS 8 is CentOS Stream. Read: Converting from CentOS Linux to CentOS Stream. According to Chris Wright, Red Hat's CTO, the CentOS Stream project provides "a rolling preview of future RHEL kernels and features."
Website: centos.org | Research: Github | Reddit
Pros: The officially supported choice, simple migration process.
Cons: Unproven stability, rolling release.
As of February 1st, 2021, Red Hat made RHEL available at no cost for small-production workloads (16 systems or fewer). Red Hat Enterprise Linux 8 (code name: Ootpa) is based on Fedora 28, upstream Linux kernel 4.18, GCC 8.2, Glibc 2.28, systemd 239, GNOME 3.28, and the switch to Wayland. RHEL 8 was officially released on May 7, 2019.
Website: redhat.com | Research: Reddit | KB
Pros: The crème de la crème of Linux Enterprise distros. The source of all the above clones.
Cons: Not free, not cheap, from the same company that pulled the rug out from under CentOS.
Rocky Linux is a fork of CentOS led by the founder of the CentOS project. It is a community-enterprise operating system designed to be 100% compatible with RHEL. Rocky Linux aims to function as a downstream build as CentOS had done previously, building releases after they have been added by the upstream vendor, not before.
Website: rockylinux.org – Research: GitHub | Reddit
Non-CentOS/RHEL-based alternatives
Debian – 20+ years of experience with over 60,000 packages. Ubuntu LTS server is based on Debian SID.
OpenSUSE Leap – Focuses on creating usable open-source tools.
SUSE Linux Enterprise – provides interoperability with Windows and other platforms.
Ubuntu Server – Specific server edition, extremely popular with commercial support available.
Also see – Choosing the Best Linux Server Distro.
Conclusion
Right then, what CentOS alternative distro should you choose? So far, I'm leaning towards AlmaLinux for CentOS with cPanel/WHM, and to Amazon Linux 2 on AWS. What CentOS alternative distro(s) are you currently eyeing? Have you already locked in? Any additional suggestions not listed. You can add your feedback in the comments section below.