In the last decade, enterprises have experienced a transformational shift towards cloud technology. Ninety-four percent of organizations today employ cloud services. One might even call this the golden age of cloud since technology dominates the industry, with many companies having some, if not all, parts of their operations in the cloud. Although cloud-based and hybrid-cloud infrastructures offer a myriad of benefits, they are not entirely foolproof. Like their on-premises counterparts, they are liable to experience outages, cyberattacks, and other issues. To avoid these, it is essential for companies to utilize cloud monitoring tools, which can monitor the performance of cloud services and increase their productivity.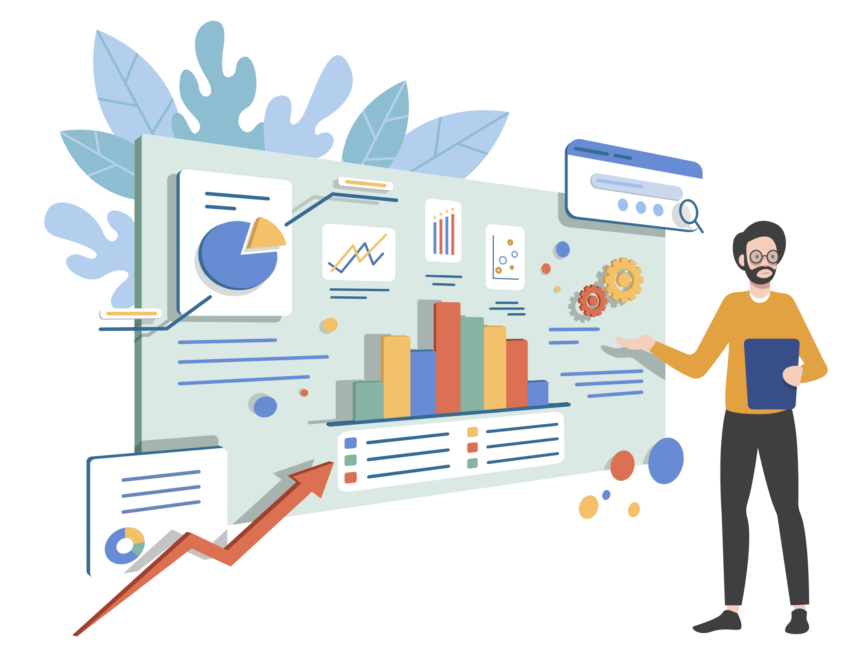 What is cloud monitoring?
Cloud monitoring is the process of evaluating and managing the workflow of applications, virtual machines, and other components in your cloud-based IT infrastructure. With the help of cloud monitoring tools, admins can monitor the health, performance, response time, and availability of the cloud infrastructure before these affect the end user.
Why is a cloud monitoring tool required?
Public cloud vendors like Amazon Web Services (AWS) and Microsoft Azure also provide monitoring services that can integrate effortlessly with their services. But in the case of large organizations with a hybrid-cloud or a multi-cloud infrastructure, it is essential to implement more advanced, around-the-clock monitoring. For example, if your organization has custom applications running on a hybrid-cloud infrastructure, your monitoring needs will be intricate and varied. The perfect solution is a tool that can track physical and virtual servers as well as cloud services.
Benefits of cloud monitoring
After implementing cloud monitoring, you can:
Get in-depth visibility into cloud resources.
Detect security threats and vulnerabilities in your cloud environments before they affect your business.
Manage your costs effectively by identifying underutilized resources and allocating them accordingly.
Monitor speed, health, and other KPIs from any location around the world.
Lower mean time to identify (MTTI) and mean time to repair (MTTR), reducing the risk of downtime.
Increase productivity by proactively analyzing performance metrics and trends.
Enable seamless and agentless integration with the API.
Ensure industry standards are maintained and SLAs are upheld.
Best practices in cloud monitoring
Identify KPIs and other essential metrics for your business
When it comes to cloud monitoring, some parameters require a closer watch than others. It's essential to understand your operation's KPIs and the performance metrics related to them so you can prioritize these in your cloud monitoring. A cloud monitoring tool will enable you to prioritize the metrics that will help your organization achieve its business goals.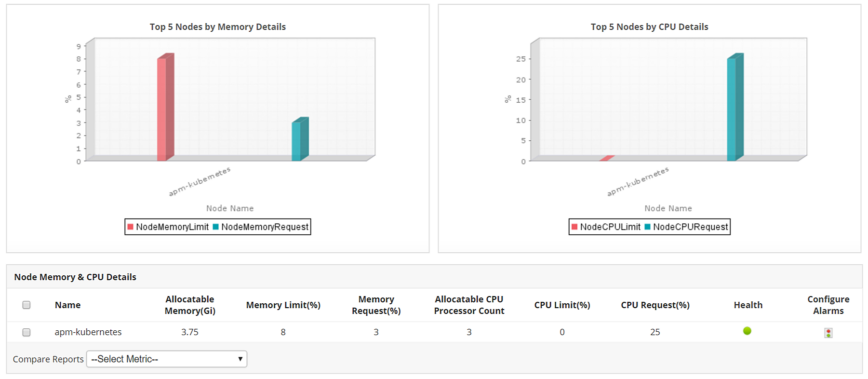 Applications Manager's console.
Choose the right monitoring plan
There are a variety of cloud computing tools available today to meet the demands of every type of organization. While some cloud monitoring tools provide full-stack monitoring, others monitor only a few aspects of the cloud stack. Choosing a tool that offers deeper visibility will help reveal underlying performance concerns that might have otherwise gone unreported.
Here is a list of best practices that make for a perfect strategy:
Employ machine learning to predict potential issues before they occur, which facilitates proactive issue resolution and the reduction of operational disruptions.
Conduct detailed data analysis across all levels of the application infrastructure to uncover the root causes of complex problems efficiently.
Automatically modify performance thresholds based on past data.
Prioritize issues that have the greatest impact on revenue and customer satisfaction.
Employ intelligent self-repair mechanisms powered by machine learning to automatically resolve frequently occurring problems, without the need for human intervention.
Identify unusual trends and behaviors by building behavioral baselines that can help with detecting any anomalies.
Establish a baseline and targeted alerting
It's critical to understand what's normal for each cloud activity so that your monitoring systems can identify performance anomalies before an issue arises. This helps to sustain peak performance and efficiency by alerting you immediately whenever an application deviates from its baseline.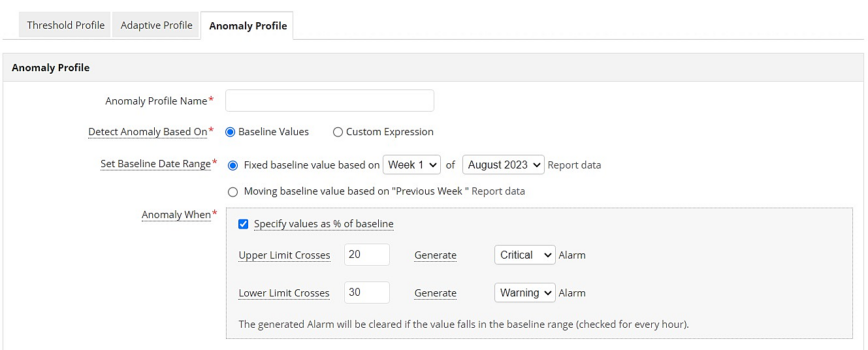 Applications Manager's console.
Monitor the entire cloud infrastructure from a centralized platform
Integrating data from several infrastructures in a unified platform makes it possible to compute standard metrics, identify problems, and seek suitable solutions quickly while also ensuring all your cloud monitoring data is accessible in a single location.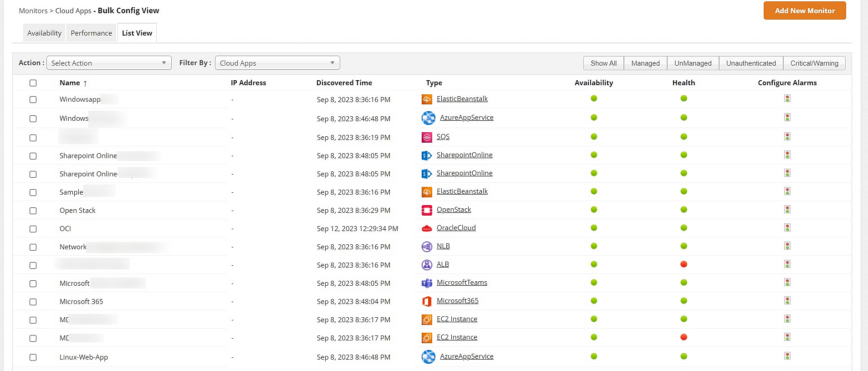 Applications Manager's console.
Keep an eye on cloud usage and fees
Scalability and versatility are some of the best features of a cloud infrastructure. Cloud monitoring software should keep track of how much of your company's activity is done in the cloud, how much it costs, and whether you are exceeding your budget. Monitoring AWS billing is critical for effective cost management and resource optimization.
An ideal solution provides features for budget management, cost allocation, and help for scaling and service selection decisions, because while idle resources may not be your highest priority, they do cost you a lot.


Applications Manager's AWS billing dashboard.
Automate routine tasks
While monitoring your cloud infrastructure and applications, you'll likely come across recurring issues. You can delegate tasks such as event-based responses, periodic health checks, and scheduled reports to the cloud monitoring tool.
Cloud monitoring using Applications Manager
ManageEngine Applications Manager is a multi-platform cloud performance monitoring software for organizations of all sizes. With this hybrid tool, you can track the health and availability of virtual machines, containers, databases, and load balancers. Start tracking your cloud services right away by inputting the relevant configuration parameters, with no external agent installation required.
A part of ManageEngine's suite of ITOM solutions, Applications Manager supports monitoring for over 150 applications and infrastructure components. It is a one-stop solution for all of your monitoring needs, including fault management, detailed analytics of your application, and forecast reports. Download a free, 30-day trial and begin monitoring your cloud environment right away!