Over the past few years, we've seen a mass migration from the work office to the home office. This continues to increase the requirements for better home network security, capacity, and additional capabilities. Small business and work-from-home networks must be more performant, reliable, accountable, and easier to manage. As such, network devices designed for consumers and small business customers are more critical than ever before!
At the beginning of 2020, I published the article Home Lab Beginners guide to hardware, where I briefly touched on some of the available choices for network devices such as routers, firewalls, switches, and so on when building out a home lab. I've learned a lot over the past year. For one thing, the choice of router and firewall combo is arguably one of the most important decisions you'll make for your small business or home office network.
Work-from-home and Small Business Network Devices
A year ago, I hit a limitation with my EdgeRouter 10x. This has caused me to rethink my choices a bit, and I'm now in the middle of selecting add-on or even replacement network devices.  This article won't go into detail about my decisions yet. However, in the meantime, I wanted to share some of the devices which we should all consider when building out a small business or home office network.
The network devices below include entry-level models; you can determine if you'll need more processing power, memory, network ports, and features.
As usual, I do not link to or recommend devices or services that I haven't either personally used or spent extensive time researching. As such, I've included affiliate links to the devices I have confidence in. If you find better deals, please add the links in the comments section, as well as any feedback about the devices you are using, planning to order, or currently researching. Let's get right into it, shall we?!
5 Network Devices for your Home Office or Small Business:
MikroTik hEX S – Network Router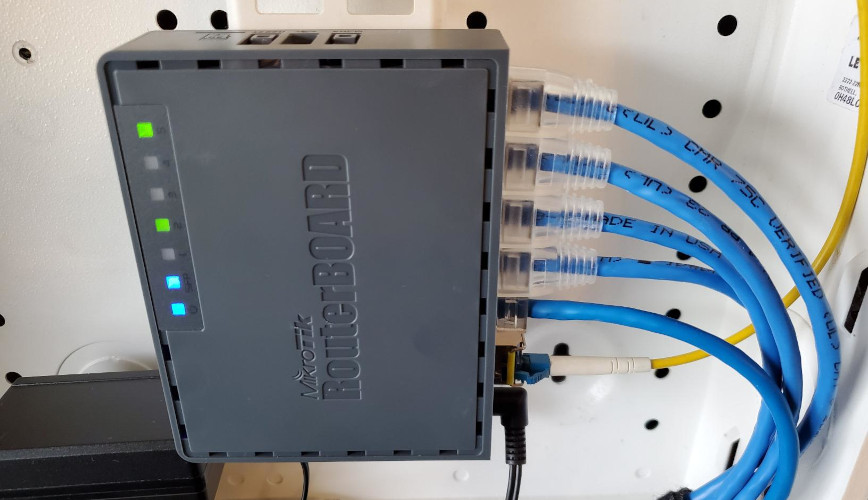 Warning: Objects in the above photo may appear to be larger than the actual size.
Out of the gate, the MikroTik hEX S five-port Gigabit Ethernet router is probably one of those few purchases where you aren't likely to have buyer's remorse. You can pick these up for around $80. With the hEX S, you can connect fibre directly from your ISP to the router. The router is also capable of full gigabit ethernet up and down.
Pros: 
Inexpensive.
1.2GB SFP port.
Gigabit speeds (with basic setup).
PoE capable.
Supports MicroSD storage.
Low power consumption. Starting @ 6 watts.
It can be configured entirely using a web browser (192.168.88.1).
Cons:
RouterOS has a bit of a learning curb.
PoE requires a more powerful power supply.
Lacks documentation.
They have limited free support. Check the support forums.
Consider:
More powerful/capable options from Mikrotik:
Also, compare with Ubiquiti's EdgeMax line, for example, the ER-X-SFP or its big brother, the ER-12.
ZimaBoard 832 Single Board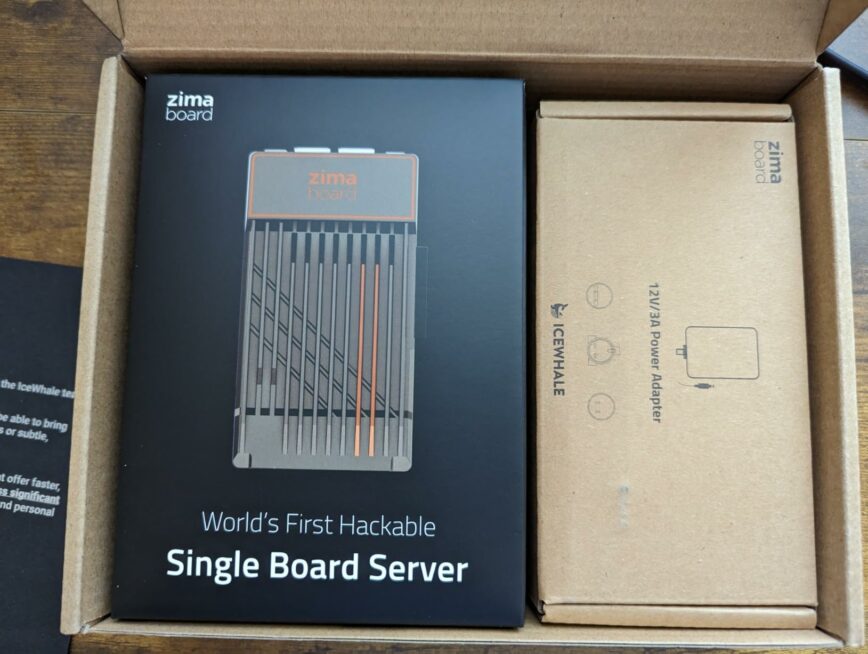 The ZimaBoard 832 is a single-board server designed to be a low-power, compact, and versatile computing solution. It is not just a simple single-board computer (SBC) like the Raspberry Pi, but rather positions itself as a single-board server (SBS), meaning it is geared more towards server applications, networked solutions, and IoT projects that may require a more robust connectivity and storage options.
Here's an overview of its features:
Processor: It usually comes with an Intel Celeron processor, which offers a good balance between power efficiency and computing performance for server tasks and some light desktop applications.
Memory: The ZimaBoard 832 model typically features 8GB of LPDDR4 memory, which is quite generous for an SBC and allows for multitasking and more demanding applications.
Storage: It has onboard eMMC storage and also offers SATA connectivity, which means you can connect it to a hard drive or SSD for additional storage, making it ideal for network-attached storage (NAS) applications.
I/O capabilities: It generally includes multiple USB ports, HDMI output, and often has both Gigabit Ethernet ports and a PCIe port, which can be used for additional expansions such as adding a network card for more network interfaces or other PCIe-compatible hardware.
Operating System Compatibility: The ZimaBoard is compatible with various Linux distributions as well as Windows, which allows for flexibility depending on the user's preference or project requirements.
One of the main selling points of the ZimaBoard is its ability to act as a DIY NAS, personal server, or even as a router if you have the know-how to configure it. Its PCIe expansion slot is a differentiator from many other SBCs, which typically do not have such capability. Users can leverage this for various projects that benefit from custom hardware configurations.
For developers, hobbyists, and IT professionals, it offers a platform that is not only affordable but also powerful enough to host websites, manage home automation, or even act as a private cloud server. Linux compatibility also means it can be a great tool for those looking to develop or run Linux-based applications or services.
Pros:
Offers a wide range of ports and expansion capabilities.
Equipped with up to 8GB of RAM for efficient multitasking.
Low-power consumption with adequate performance.
Supports multiple Linux distros and Windows.
Small and fanless for quiet operation.
Cons:
The Celeron processor may struggle with intensive tasks.
It's more expensive compared to some other SBC options.
It might have a steeper learning curve for new users.
Alternatives to consider are the Raspberry Pi 4 Model B and the Orange Pi 5.
Firewalla Blue Plus – Cybersecurity Device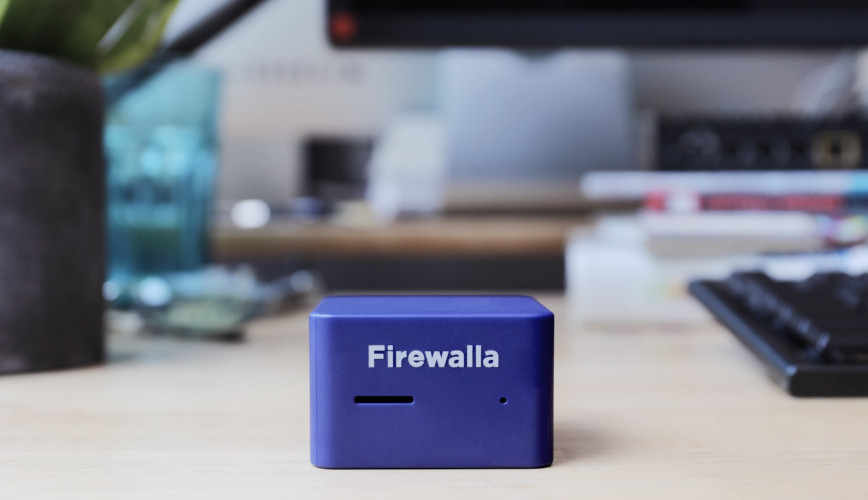 This is NOT the Firewalla Blue. It is the Firewalla Blue Plus! Not to be confused with Firewalld.
The Firewalla Blue Plus makes this list over the Firewalla Gold because of its value. At $199, the Firewalla Blue Plus is a very competent plug-and-play cybersecurity appliance. It features simple enterprise-like security features for your small business or home network.
The more expensive Firewalla Gold can be used as a whole-home router, with much faster throughput capacities and supports virtual and segmented networks.
Pros:
Simple to set up and use.
Reports open ports.
Reports devices that are sending out data.
Does not noticeably slow down the network like the Firewalla Red.
Good support. The Firewalla team communicates directly via the support forums and subreddit.
Cons:
Young and not yet time-tested startup company.
Suitable only for ISP speeds up to 300 to 400 Mbps.
Some features, like ad-blocking, are too simple and lack granular control.
A bit pricey. (although there are no yearly license fees).
Consider:
Brume 2 – Security Gateway for Remote Access
Update: This update replaces the original Brume (GL-MV1000), a non-wifi cousin of the Brume-w (2.4GHz WiFi capability). The original Brume sold for $120. The all-new Brume 2 starts at around $90.00.
If you are looking for an inexpensive Wireguard or OpenVPN client to cover your office or home network, the Brume is a pretty practical solution. It runs the OpenWrt operating system and is designed to host a VPN server at home or run SD-WAN (Site-to-Site) for small and medium-sized enterprises.
Pros:
Great bang for the buck.
Good Wireguard and OpenVPN performance.
Compatible with 30+ VPN providers. Easy setup!
Pre-installed with OpenWrt.
Supports MicroSD storage. (up to 256GB)
Connect an external SSD via USB for network file sharing.
Functional and straightforward GUI.
Simple first-time setup.
Cons:
Wireguard is specified at around 355 Mbps.
Consider:
Netgear Nighthawk M1 – 4G LTE modem + hotspot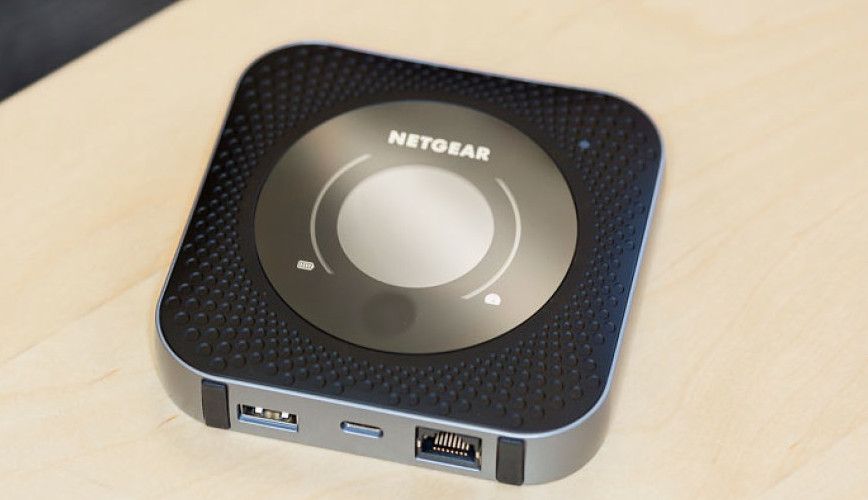 Battery included. Antennas are sold separately. Can have 'em all.
If your office or home office is located in or near a city, you may not need this. However, if you're located in a rural area with limited or unreliable ISP options, the Netgear Nighthawk M1 4G LTE router may be of interest to you.
It can easily be set up as an auto-failover or even combined with your main ISP for seamless dual WAN (when used with a dual-WAN capable router).
Pros:
Capable of speeds of up to 1 Gbps.
Can plug directly into your router's WAN port.
Includes a removable 5040 mAh battery.
Simple GUI for easy setup.
Can attach USB NAS or add a microSD card.
Cons:
Expensive. (You can find it cheaper used on eBay at $150).
Weak internal antenna. You may need to purchase an external antenna. I use this one.
Consider:
I'm using the Netgear LB1120 4G LTE modem, which meets my speed requirements. If you need faster 4G or even 5G speeds, check out Netgear's entire lineup. Compare this with GL's 4G Smart Routers.
Previously suggested devices
Netgate SG-1100 – Network Firewall Device – The SG-1100 is Netgate's replacement for the highly successful SG-1000 at 5X the speed and 2X the RAM. That said, you won't be blown away by its speed. It gets the job done!
Get up to 500 Mbps of throughput when used as a firewall and up to 1 Gbps when used as a router. It features firewall packet filtering performance, load balancing, pfSense software, intrusion detection system (IDS), intrusion prevention system (IPS), VPN, and more.
Pros:
Excellent entry-level value to gain access to a ton of features.
Helpful documentation.
Easy GUI management.
Heavy on features: firewall, DNS resolver, NetFlow collector, router, VPN endpoint, logging, etc
Pre-loaded with pfSense Plus software.
Low power consumption stating < 4 watts.
Cons:
Consider:
The Unifi Security Gateway is a bit cheaper but best selected when purchasing other Unifi hardware for your wired and wireless network.
Additional Network Devices and Services for work-from-home and Small Businesses
Bitdefender Box – IoT security for all your devices.
Cisco – Solutions designed for small businesses.
Cujo AI – Network intelligence software.
Fortinet Next-generation firewalls (NGFWs) – filter network traffic to protect an from internal and external threats.
IPfire – firewall.
Linksys – professional network devices and accessories.
Netgear – work-at-home network devices.
Protectli – appliances built for Open-Source Software.
Sonicwall – Next-Gen Firewalls & Cybersecurity Solutions.
Sophos – Fully Synchronized, Cloud-Native Data Security.
TP-Link – Networking Equipment for Home & Business.
Ubiquiti – Network devices and technology.
Untangle – firewall software and appliances.
Watchguard – Enable Remote Work Security.
Zyxel – Network devices and software.
Add any suggestions in the comments section, and I'll add them here.
Conclusion
To wrap up, we've explored five networking devices suitable for consumers and small businesses. Your choices are abundant, and to broaden your horizon even further, consider delving into the world of OPNSense custom builds or evaluating established solutions like the SonicWall and Zyxel, among many possibilities.
The shift from traditional office environments to home offices underscores the importance of selecting the right networking devices for small businesses and remote work setups. It's a pivotal moment to reassess your network's capabilities. What devices have stood out to you, and which would you suggest or currently use? Your insights could greatly benefit others navigating these crucial decisions.
Published: April 26th 2021 | Last updated: November 6th 2023